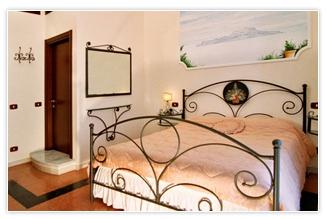 Art Suite Principe Umberto Hotel Naples
Inside a wonderful palace of 19th century that overlooks among San Martino, Reale Albergo dei Poveri, Garibaldi Square, Port and Capri; the B&B Art Suite Principe Umberto represents a unique destination concerning its situation, elegance and structure, where all the comforts and amenities of an high-standard hotel are joined together.

Attention to the details, class and elegance inside a noble palace that enjoys splendid frescoes with spacious and bright rooms. It is not the usual B&B, we assure you that here you can enjoy the comforts and luxury of a real hotel!
Moreover, you will enjoy an incredible situation. We are located close to the historic city centre, where you can admire the numerous churches, museums and the entire cultural heritage that make Naples unique in the world.

It is not all: the Central Railway station lies at a few meters from the structure.
Furthermore, close to the B&B there is the station of the underground and Circumvesuviana at just 50 meters, which will lead you to Pompeii and Ercolano, as well as Vesuvio and Campi Flegrei.
What about motorway and ring road? Also these are located near the structure, so you can comfortably reach us in a few minutes with your car (we have an agreement with a private garage).

Your day always starts in the best way: the breakfast is served directly in your room.

All the luxury of a hotel and a strategic situation, make this structure the perfect point in order to enjoy this unique city.